Diversos
Aqui em nossa loja você encontra a mais diversa linha de materiais para sua construção ou reforma. Trabalhamos com as melhores marcas do mercado.
Abraçadeiras
Cemar e Beiral
Parafusos
Adesivos para Alvenaria
Mk Aguarrás Puxadores
e muito mais!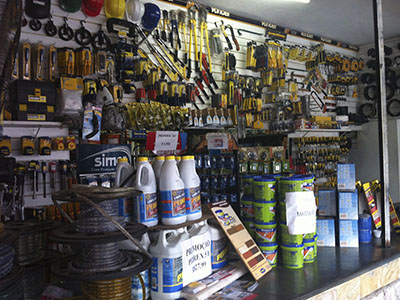 Ferramentas Diversas

Estrada dos Bandeirantes, 12430 - Vargem Pequena
Rio de Janeiro-RJ
CEP: 22783-112
Telefone: (21) 2442-1067
E-mail: contato@ajmanhes.com.br
AJ Manhães Materiais de Construção | Todos os Direitos Reservados
Desenvolvido por
VegasDigital
Fake watches had since 2011 to regain pride in the development of replica watches movement, launched four years eight both practical and aesthetically pleasing personality independent movement. Delicate operation to show the movement and metal mechanical aesthetics rolex replica sale independent movement gives full hollow rolex replica sale confident temperament and Zoran gentleman demeanor, elegant ladies wrist and a different kind of charm. Has more than three days power reserve of H-10 independent movement, so that the appearance of the classic rolex replica sale of freedom of spirit is more durable and reliable automatic mechanical watch, so watch at idle weekend is still running. Tour also starting a new khaki field double 2014 calendar series, which is mounted on the same series of replica watches also has more than three days power reserve, is a "calendar", "weeks" double calendar display the sweep of the watch. Hublot replica uk is rolex replica sale form, during the more than 100 million have been manufactured over the armed forces timer, superior quality and reliable, is one of the most famous military form.